During the last one and a half months the Crude Brent Oil has consolidate in a Symmetrical Triangle. The pattern has came to touch the trend line and was rapidly rejected.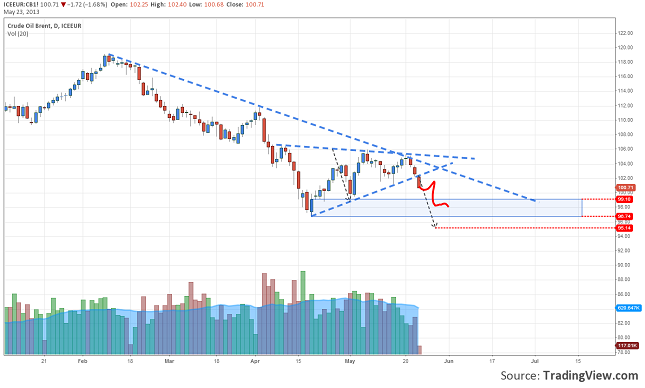 Chart: Brent Oil, Daily
The last 2 days drop brought the price back to the lower line of the triangle and today it has broke the line. For the moment it has found support at 101$ per barrel. If it will break this level and most important it will close under it and under the triangle line, we can expect for this drop to continue.
Next support area it is found between 99.10 and 96.74. The full target of the triangle sits at 95.15.
Crude Oil Brent Broke the Triangle
by
Razvan Mihai