Interval: Daily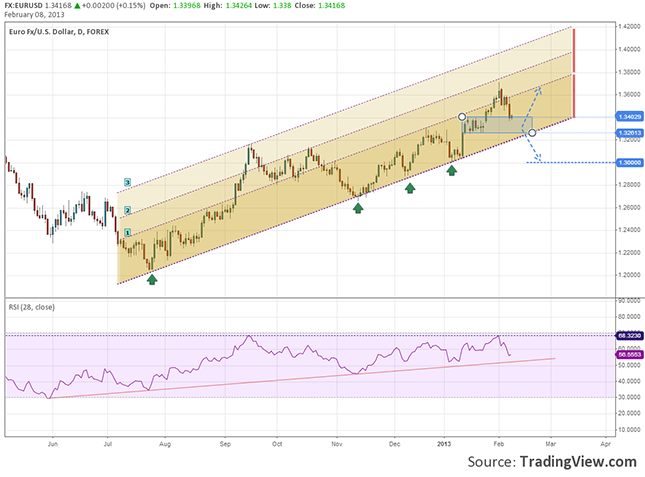 In the last period of time my general feeling regarding EURUSD is that it respects the patterns, as you can see the up trend has played in perfect with the trend line, in the same time with three lines of rejection (depending on speed as main factor).
In the same time we can see that the trend line has battled with the price 4 times until now for a rejection, maintaining its place since July 2012 (you can consider this a very important step, take in to consideration by all the big players), with the price keeping under the rejection line for some time.
There is a high probably that the down movement is not done, this can include a possible going back to the trend line (this could happen at a retest of the rejection line).
Eventual signals:
Considering optimism remaining high, we can see a continuation for the current trend.
If we get to see the trend line breaking, the price possible choice is 1.30.
By the way RSI is 28 and getting the form of a consolidation in a ascending triangle pattern.
FX: EURUSD Drawing Lines on Multiple Channels
by
Razvan Mihai