Interval: Weekly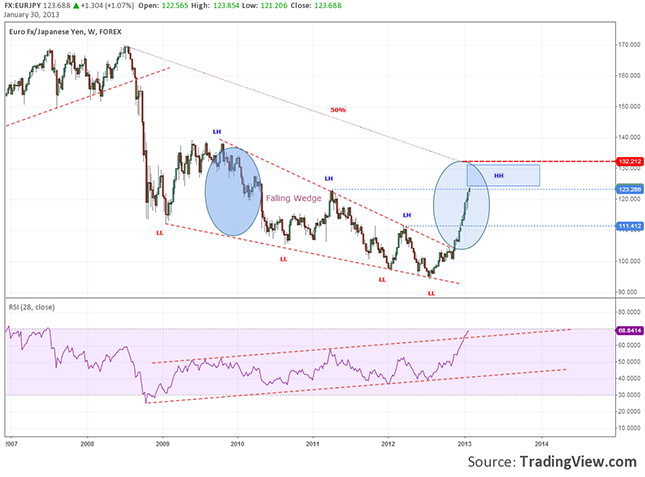 From the chart and a wider fundamental analysis i agree with the fact that the down trend looks to be over. As i said in a recent CHF/JPY post the need for depreciation is obvious but unfortunately the new economical politics will start in 2014 or with luck July this year.
Also a HH is made and the 28 RSI value could show a mega overbought zone for this time. Anyway we need to see a HL in order to confirm the reversal.
The price overlook shows a closing near with a good resistance zone formed with the help of a 50% retrace and a Falling Wedge pattern.
I think this marks the time to keep all eyes on bearish signals.
FX:EURJPY Falling Wedge of Weekly Chart
by
Razvan Mihai