Nobody was expecting such a drop for the US GDP. The median forecast for the current release was around -1.8%. This show that the US economy is still not that strong and Fed did well not cutting the QE even more at the last FOMC meeting. Core Durable Goods Orders fell 0.1% (exp. 0.3%). This was another tough punch for the dollar and the economy, right after the real estate market was signaling a comeback.
The dollar got a very strong hit at this moment. EURUSD hit a 15 days high at 1.3650, USDJPY touched 101.66, AUDUSD rallied at 0.9385.
From the technical analysis point of view, the symmetrical triangle was signaling a 50% chance for the US dollar to fell in front of the Euro (EURUSD – Holding its position). At this point I am expecting the rally somewhere near 1.3664. A break above this level would clearly signal that investors are targeting 1.37. A false breakout here would be a very strong bearish signal.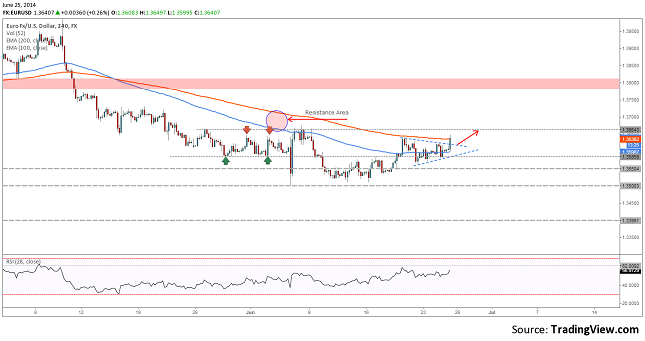 US GDP Plunges 2.9%, The Dollar Is Taking Hits
by
Razvan Mihai