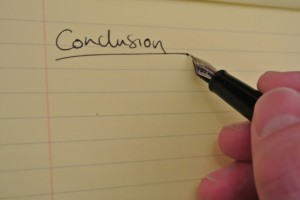 Forex scalping is a basic trading strategy based on short and quick transactions, due to bring results only if it is used repeatedly and on long term periods. It implies high volume trades, but with big impacts both on the profit and loss.
To sum up, the main ideas from the Forex Scalping Complete Strategy Guide are:
As a beginner, it is important to understand the main characteristics of scalping before using such a system. A newbie trader should know that is mandatory for him to use analysis for forecast and money management. He should know everything about the instrument he is trading; try to hunt sharp price movements; make a full use of his leverage and correctly choose the strategy that suits him.
The life of a trader will be easier if he would know how to correctly choose his broker. He should take his time to analyze spreads and offers from different brokerage houses, since it is relevant to him to have very low costs. Getting to trade with a professional broker would bring a scalper advanced trading tools, tight spreads and a certainty that he will get his money back from the market maker. A trustworthy broker would also take care of his client's interests.
It's not enough to have a good broker and to know what's scalping about. A trader, who uses a system like this and also a trader in general, should know very well his trading instruments. For scalpers, the best trading instruments are those with high leverage, liquidity and high volatility. Currency pairs are usually the common instrument found in scalpers portfolios. Because of their low costs, aggressive price movements and high liquidity, the most profitable currencies are: EURUSD, GBPUSD, GBPJPY, AUDJPY, AUDCHF and USDTRY from the well-known groups majors, carry pairs and exotic currencies.
Scalping can be done in any part of a trading session, but there are some moments when the market has higher volatility, giving scalpers more opportunities to open and close trades. Scalpers should look for high volatility on their instruments that are usually depending on the exchange market on which they are traded. Frequently, the publishing of macro-economic indicators is followed by a high volatility moment, especially if the releases diverge from the analyst forecasts. This gives good scalping opportunities; therefore this kind of moments should be hunted by scalpers.
Traders, particularly scalpers, should surpass their normal psychological condition in order to face the market pressures. They should evolve their capability to keep calm in different market setups and create their own trading discipline, in order to always keep focused and maintain their regular trade sizes. Sometimes, these characteristics are the hardest to be developed and controlled in a trader, but without them, the probability to be thrown out of the market becomes really high.
There is no complete scalping strategy guide without a trading system. The strategy can be created based on fundamental analysis or technical analysis. If a scalper doesn't have the necessary knowledge to create a strategy based on macro-economic interpretation, it is easier for him to look for technical trading strategies. We proposed in our guide three types of scalping strategies based on price formations and technical indicators, which can be used to start a scalping experience.
If you have read this Forex Scalping Complete Strategy Guide, and you consider that you fully understood what this is about, be sure to match your answers to the most important questions for a scalper to the ones written in our last two articles from this handbook.
Previous << 4 Questions To Become A Better Scalper <<
Final Conclusions On Forex Scalping
by
Alexandra Tarlia