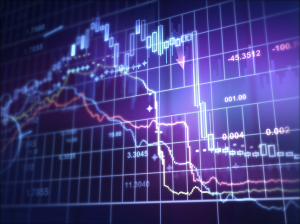 For better understanding why nowadays trading is considered to be fast and easy to be done by anyone, we should have a look back in history.
For an individual to invest in the stock or the commodities market it was needed a big sum of money. First of all because there were no leverage and second the commissions paid for each investment or trade was big. To place a trade in the market the investor had to call his stockbroker and give him the order. The broker then entered the order in their system which was linked to trading floors and exchanges. For every operation made, the stockbroker had a commission. So, if an investor wanted to open a trade, he had to pay; if he wanted to close its position, this time again he had to pay.
Besides the fact that a lot of money were paid to the stock brokers as commissions, there was another problem: the time for the trade to get into the market was too long. The investor had to call his broker, from whom he got the quotation and approved it. After that, the broker sent the order into the market. With all these steps it would have been very difficult for someone to trade on a short term basis and make profits.
In August 1994, K. Aufhauser & Company (later known as TD Ameritrade) became the first online brokerage house. They offered their clients the possibility to trade online via WealthWEB. Since then the online investing has known an impressive growth. Now anyone can have a trading account with one or more online brokerage houses. The orders are placed almost instantaneously and the commissions are very low or sometimes nonexistent.
Another advantage of the online trading, beside the fact that the order is placed immediately with low or no commissions, is considered to be the trading platforms. Every online brokerage house is offering their clients a trading platform through which they can place and close orders, set Stop Losses and Take Profits, but this is not all. The platforms also offer to the user analytic tools for him to do his own analysis and take his own decisions.
A Look in the Past for Online Trading
by
Razvan Mihai